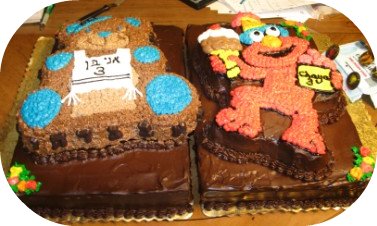 Debbies Delicious Desserts makes custom & select cakes & cookies.
Whether the ocassion is your Shabbos table,an engagment party, bar mitzvah or a just a small
birthday or anniversary party you can choose from standard cakes or use your own ideas.
Everything is made from the freshest highest quality ingredients to ensure the most
delicious results. Located in the heart of Flatbush, delivery is often available for a small fee.
Debbie's Delicious Desserts is under the hashgacha of Rabbi Gornish.